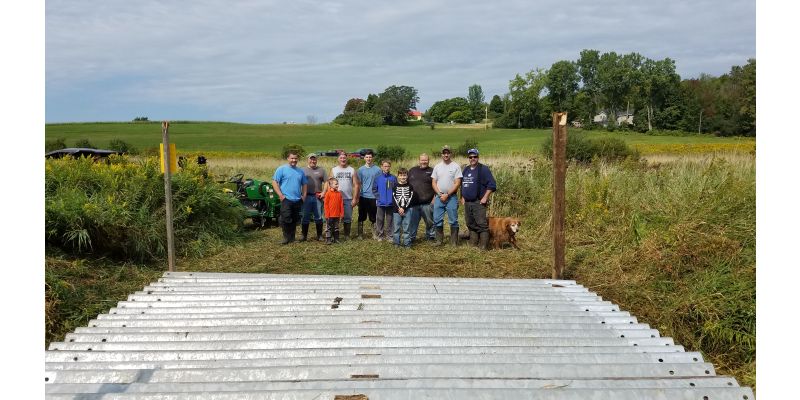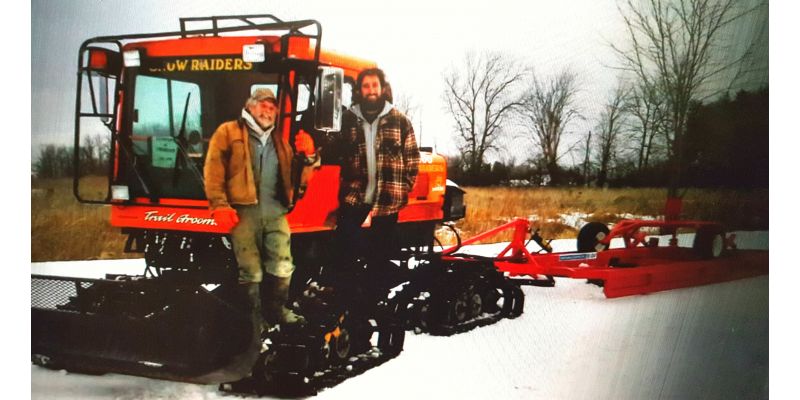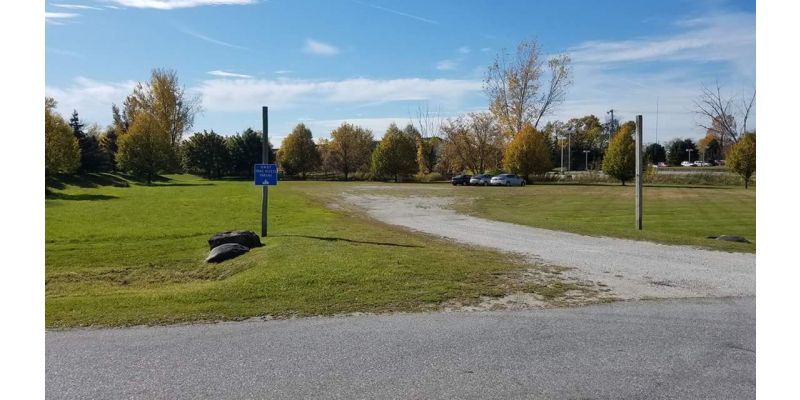 The Franklin County Snow Raiders club was established in the 1970's. With an average of 200 members annually and approximately 74 landowners, the club has been able to maintain and provide some 34 miles of pretty decent trails over the years.
3/15/18: So it has been snowing straight for almost 3 days. Total so far...about 6-7 inches. With no base to work with it won't last long. We are going to open the trails, but please use caution. There are open water bars and other hazards that would not normally be there if we had cold weather and adequate snow. Seeing as how some have already rode the trails, we can only ask you to please go slow and stay on the trails.
Please Note: Our only approved parking in Franklin Park West is the vacant lot (on right) across the road from F.W. Webb. The trail head is clearly marked with a large blue metal sign stating "VAST Trail Access Parking" (see photo above). The old parking lot up the road near the MVRT has been closed by the owner and is cabled off. Please respect their wishes. Thank you!
Regular season TMA's are available for purchase online as well as at our Point of Sale locations: (Champlain Valley Equipment, The Bay Store, Peak Performance and Lake Street Auto). Our next meeting is Tuesday April 3rd, 7pm at the St. Albans VFW Post. Check out our Facebook page for recent activities and up coming events.
Club Address: 69 Little County Rd St Albans, VT 05478
Club Contact:
Scott Guptill