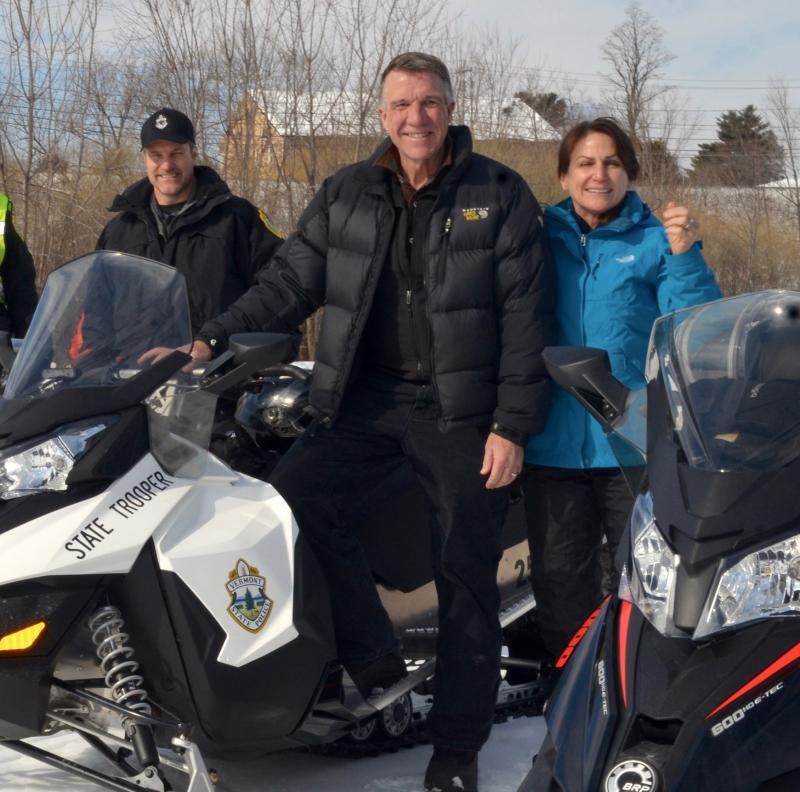 Apr 21, 2017
Letter to landowners from Governor Phil Scott. (Clubs, click to DOWNLOAD this letter to print and give to your trail network landowners)
April 7, 2017
Dear Landowner:
I wanted to take a moment to acknowledge your contributions and thank you for allowing Vermont Association of Snow Travelers trails to cross your property. With 80 percent of Vermont's trail system being on private land, it is your generosity that allows VAST to operate as one of the oldest and best snowmobiling associations in the country.
With 127 clubs and about 20,000 members statewide, snowmobiling generates roughly 500 million of revenue in Vermont each year. With much of that money being spent at local businesses along the trails, snowmobiling brings a welcome boost to our state economy.
Thank you again for your generosity.
Sincerely, Philip B. Scott
Governor