Apr 10, 2017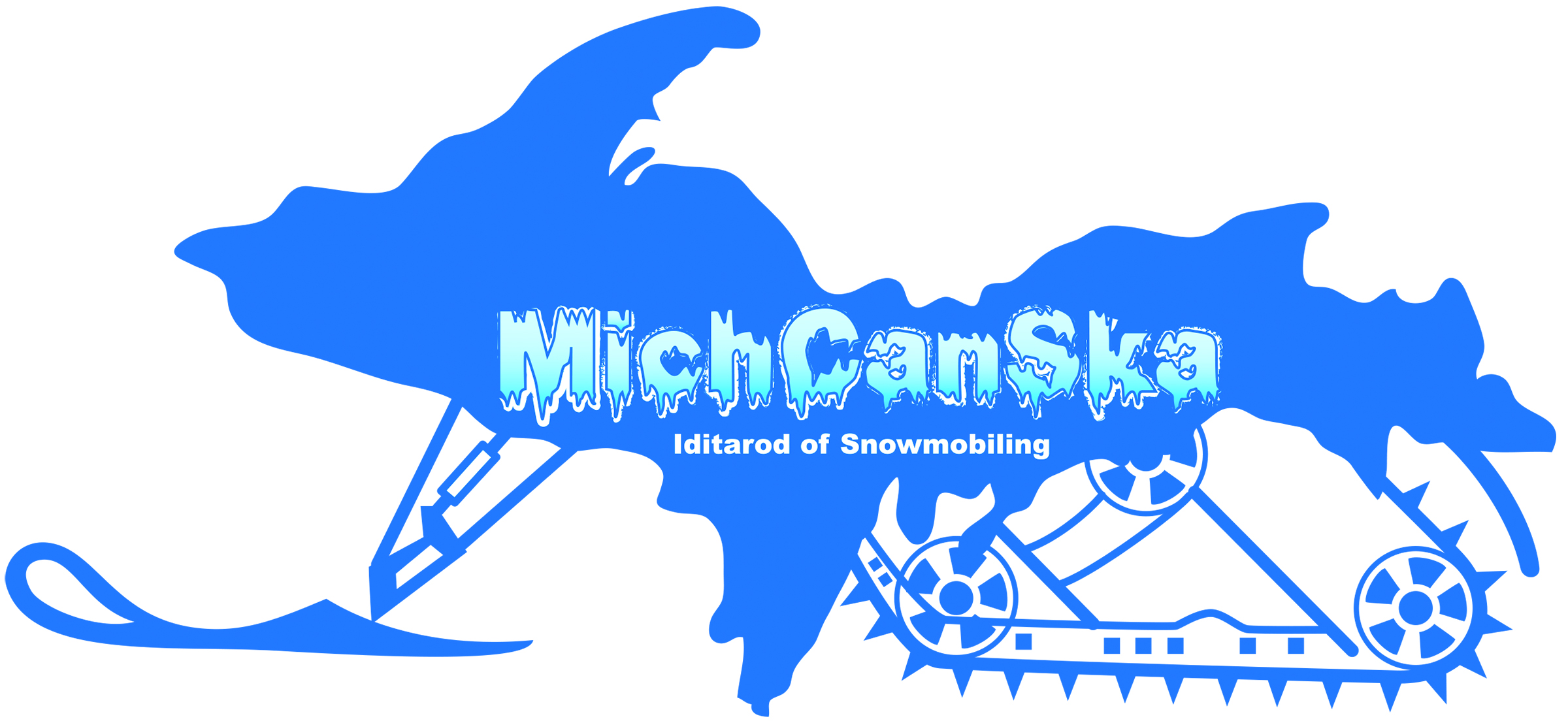 Riding Across Vermont With MichCanSka
By Pat Poulin
Posted 04/11/17
A group of Snowmobiles from Michigan, known as MichCanSka, rode across the bridge from New Hampshire into Canaan, Vermont on Feb. 16. They were on a mission to ride from Maine to Michigan to raise money for diabetes research. VAST met them in the parking lot of the Northland Restaurant. Representing VAST were: Executive Director Cindy Locke, VAST Secretary Jim Hill, Orleans County Director Roger Gosselin, Grand Isle County Director Dave Ladd and Chittenden County Director Pat Poulin. The plan was to escort the MichCanSka group from Canaan to Swanton. With the fresh snow that had recently fallen, it was going to be a great ride.
MichCanSka is an international snowmobiling charity ride that was originally a Michigan to Alaska ride that benefited diabetes research. Participants from several states started out on Feb. 15, 2010, in Sault Ste. Marie, Mich. and finished in Tok, Alaska after 20 days. Billed as the "Iditarod of Snowmobiling," the event is the brainchild of Bill Bradfield of Cadillac, Mich. Bill is a retired sheet metal worker and Vietnam veteran who has type 2 diabetes. Some participants have diabetes and others are riding in honor or in memory of a loved one with diabetes. Their challenge for 2017 was the Maine to Michigan ride which started in Lincoln, Maine on Feb. 13 and ended in Michigan with 1,150 miles. Their travels are documented and videotaped daily at MichCanSka.com.
After our introductions and paperwork formalities, the group left Canaan and headed west on Corridor 96F to link up with Corridor 105. But one mile into the trip, at EX506, one of our VAST entourage zipped when he should have zapped and found that getting off the packed trail was not conducive to forward motion. It was amazing that with 25 riders in the group, how 40 cameras were produced to capture the moment. After the photo op was done, a little digging and a Snobunje tool made short work of getting the sled back on the trail. The Snobunje was needed a little further down the trail later in the morning. Again, it was one of the VAST guides that ventured into the deep powder.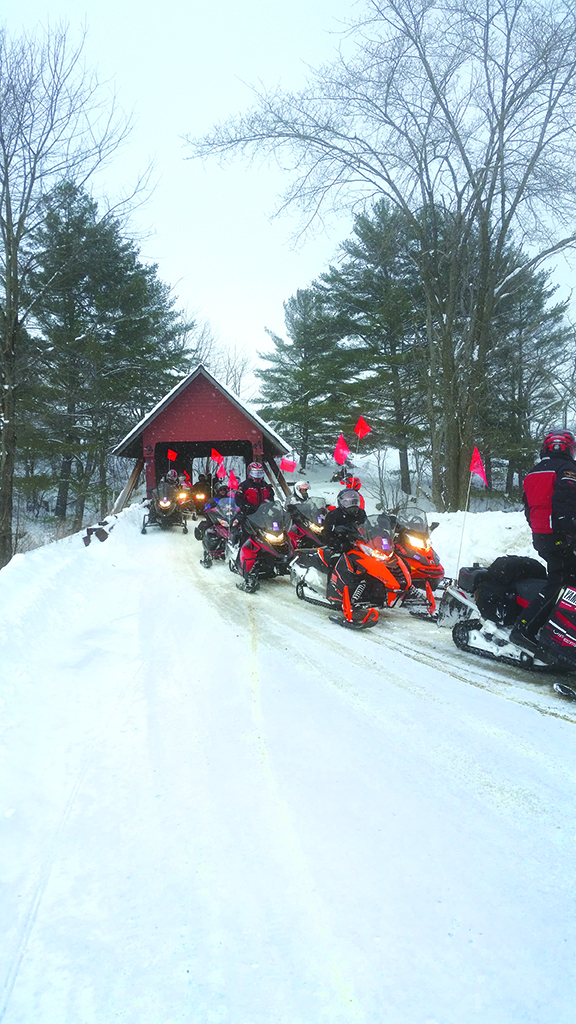 The group continued west through a multitude of trail conditions, from freshly groomed, to a couple of feet of powder. Stopping for lunch in Derby at Vermont Pie and Pasta, several members of the group, along with Orleans County Director Roger Gosselin, were interviewed by a reporter from the local newspaper. During lunch, we heard many comments about the beauty of Vermont and the diversity of our trail system.
The group then continued west, stopping to top off the two strokes at Lucier's Store. The next stop would be at the top of Richford Mountain. After a few pictures, the group left the peak as the weather was poor, with snow and high winds. Unfortunately, there was no view.
After leaving the mountain, the group continued on to the Missisquoi Valley Rail Trail, then west to the Lamoille Valley Rail Trail and on to Swanton. The group arrived in Swanton around 6 p.m. with 130 miles for the day.
MichCanSka will raise tens of thousands of dollars for diabetes research on this trip. Over the past seven years, they have raised over a hundred and fifty thousand dollars. For those with diabetes, a cure cannot come fast enough.