CANCELED Wardsboro Pathfinders Annual Rescue Ride-In BBQ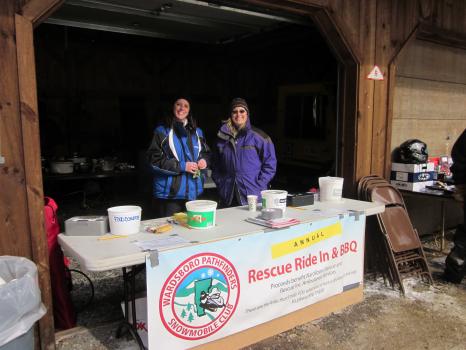 THIS EVENT IS CANCELED
True to its reputation, the Rescue Ride-in has GREAT food and GREAT fun for a GREAT cause! Burgers, hot dogs, pulled pork, chowder, chili, meatballs, mac & cheese, great desserts, and hot and cold beverages. It's STILL only a $10 suggested donation. Plus, fantastic raffle prizes (gas cards, winter gear, restaurant certificates, even a 2019 TMA!), and a 50/50 CASH raffle.
Proceeds go to Wardsboro Rescue and Rescue Inc. These are the fine folks that will come out on the trail to help you if you're ever in need.
Date: Saturday Feb 24, 2018
We would be delighted to add your club event, dealership event or any other fun time related to snowmobiling in Vermont to our site.
If you have an event you would like to add to the VAST Web site calendar, please
click here
.