Third Annual Corinth Sno-Scramblers Hot Dog Roast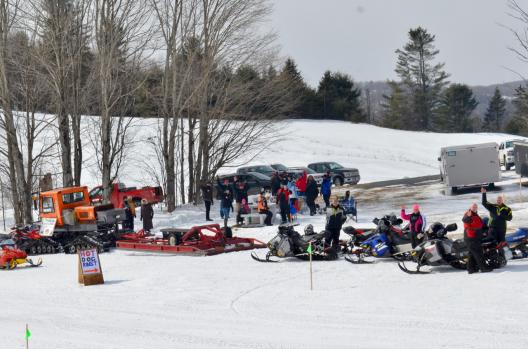 Our Third Annual Hot Dog Roast will be held on Saturday, February 25, 2023. Arrive by sled or car. Roast Hot Dogs by the fire and enjoy homemade chili trail side. Corinth Sno-Scramblers apparel will be available for purchase and our club groomer will be on site for some photo opportunities.
Time: 11:00 a.m. - 2:00 p.m. (or until the hot dogs and chili are sold out)
Where: Trail 5 between OE 60 and OE 58
Address: 463 Vance Place, Corinth, VT 05039
Date: Saturday Feb 25, 2023
Time: 11:00am - 2:00pm
Contact: Kim Thody-Davis
Phone: 8605086883
Location: Trail 5 between OE 58 and OE 60
Address: Vance Place, Corinth, VT
Fees: $1.00 and up
We would be delighted to add your club event, dealership event or any other fun time related to snowmobiling in Vermont to our site.
If you have an event you would like to add to the VAST Web site calendar, please
click here
.