Online pricing INCLUDES $35 club dues and online fees for full season. $20 club dues are included for 3-Day (3-Day available to buy Dec. 1)
You must have your state DMV/ORV snowmobile registration info ready to enter and a digital image of your registration.
Early Bird and Family pricing is only available only until Dec. 15 each season
YOU MUST HAVE AN IMAGE OF YOUR STATE DMV SNOWMOBILE REGISTRATION READY TO UPLOAD INTO THE FORM.
CLICK ON THE IMAGE TO BUY YOUR TMA
OR CLUB ONLY MEMBERSHIP

REGULAR SEASON TMA
(INCLUDES CLUB MEMBERSHIP)YOU MUST HAVE AN IMAGE OF YOUR STATE DMV REGISTRATION READY TO UPLOAD INTO THIS FORM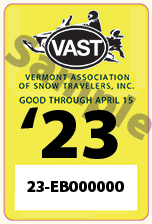 $185 In-state Registration
$225 Out-of-state Registration.
3-DAY TMA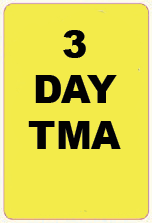 $80
$30 CLUB ONLY MEMBERSHIP
(ADDITIONAL WAY TO SUPPORT CLUBS. THIS IS NOT A TRAIL PASS!)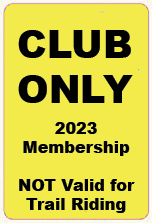 These club only memberships DO NOT include a trail pass to ride on VAST trails. You can think of it as a donation to the club to support grooming and trail maintenance.
Volunteer TMA recipients will receive a coupon code
from their club to use in this form.
TRANSFER TMA $10
To transfer a TMA from one sled to a different one.
MUST BE SAME REGISTERED OWNER
TRANFER TMAS TAKE UP TO SEVERAL BUSINESS DAYS TO PROCESS
You will NOT get an immediate emailed trail pass. Please plan ahead and submit your request at least several days before you plan to ride.
CLICK HERE FOR ORDER FORM
VINTAGE TMA
(For snowmobiles older than 35 years)
CLICK HERE FOR ORDER FORM
This form is for payment by check in the mail or you may come into to the VAST office at 26 Vast Lane, Barre VT 05641. Please call 802-229-0005 to make an appointment.