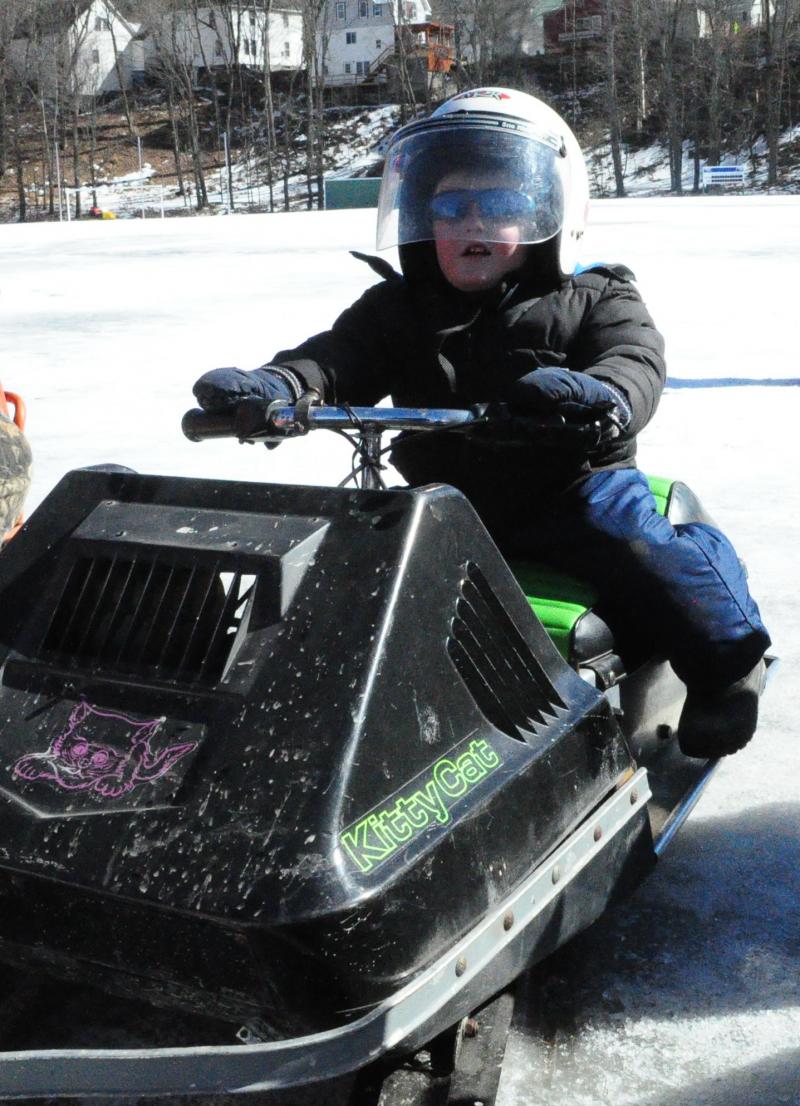 Jan 05, 2017
Last summer a VAST member who collects older snowmobiles came to the VAST Board to ask if they could somehow make it easier for collectors to ride their "antique" sleds on the VAST trails. Currently their is a VAST Antique TMA and like Vermont registrations there is a one-time charge, but those machines are not legal on VAST trails, they can only be brought to events.
With this new category a Vintage Snowmobile (defined below) will be allowed to ride the VAST trails. We guess that for the most part this will happen to drive short distances in to town to show off the sled or to an event.
A temporary committee was formed to look into the idea and out of that we are announcing this new TMA type. These TMAs will only be sold at the VAST office. There are no club dues associated with these snowmobiles, but a required $5 club donation from each sled with a Vintage TMA will be sent to the clubs at the end of the season..
Here is how it will work:
Sled/s must be 35 years old or older at the current year. So since it is 2017 this year a sled made in 1982 or before would qualify.
Sled/s must meet all Vermont laws: Title 23, Chapter 29.
Owner must the same and have the same address (for multiple sleds)
Vintage TMAs will only be sold at the VAST office each year beginning on Jan 15th, or the first business day after that if the 15th is on a weekend.
The Vintage TMA will be good for one full year, but can only be ridden during open snowmobile season.
There will not be a sticker, so each sled must carry a copy of the TMA form to be legal.
Sled/s must be registered in a state or province as a regular snowmobile (not antique)
Sled/s must carry liability insurance.
To TMA a vintage sled here is the cost breakdown: First sled costs $55 and each one after $20 up to five sleds total. If you wish to Vintage TMA more than five sleds, you repeat the process. So the sixth sled would be $55 and the following would be $20 each up to a total of ten sleds, and again the process would repeat itself.
At the time of purchasing a Vintage TMA you must provide VAST with proof of registration and liability insurance as way as pay for the TMAs.
Have questions? Email or call Cindy Locke at cindy@vtvast.org, 802-229-0005 x11